Private Security Service for Apartment Complexes and Gated Communities in Los Angeles
A secure and safe environment is essential for those who live in apartment buildings or gated communities. To achieve this, a comprehensive security solution is necessary. By enlisting the services of a reliable private security company, you can benefit from an increased sense of security and well-being. At Premiere Security Group, we will work closely with your property management team to create a tailor-made security plan that caters to your property's specific needs. Our team of highly trained and skilled security professionals will be responsible for implementing and overseeing this plan, ensuring that your community or complex is secure at all times.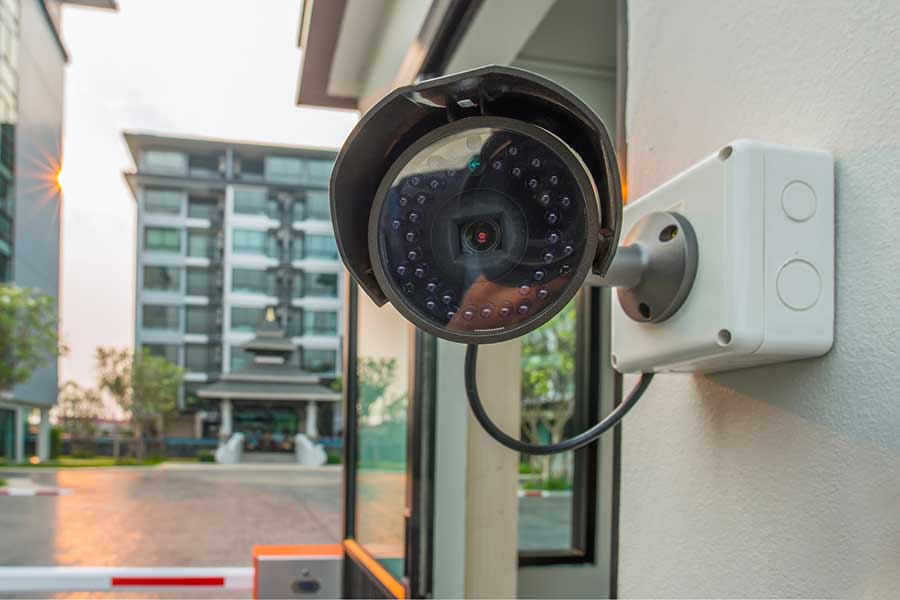 What to expect when working with Premiere Security Group:
Protect your Los Angeles apartment complex or gated community with Premiere Security Group, an experienced private security company with over 15 years in the business. Our team has 35+ years of combined experience and offers armed or unarmed guards and mobile patrol officers for your property.
We have the expertise to secure any venue, event, function, or facility in the Los Angeles area. Our professional and cost-effective security services come with 24-hour direct supervisory and management assistance.
Our personnel are licensed, California certified, and set the industry standard for excellence. We provide continuous training and random security audits to ensure comprehensive and high-quality private security for your facility. Choose the leader in private security – choose Premiere Security Group.
Hire an Experienced Security Guard to Protect Your Apartment Complex or Gated Community in Los Angeles
Our apartment complex security guards and gated community security officers in Los Angeles are professionally trained, licensed, and fully equipped to handle all of your security needs 24 hours a day, 7 days a week. Our goal is to help minimize risk and ensure the safety of the residents on premises.  Contact us today to learn more about how Premiere Security Group can help.
What We Do:

Assess historical risk of the neighborhood and complex

Propose security measures to mitigate risk and create a solution based upon your property's needs
Staff your complex with highly trained, professional armed guards or unarmed security officers. 
We can also deploy mobile patrols around apartments and within gated areas. The patrols could be carried out on foot or in vehicles. The patrols are coordinated and planned is such a way that each square inch of the property is covered at periodic intervals serving as an effective deterrent.
Bernard May
I have lived in Calabasas Hills Estates for 19 years and during that time Sonia Burks from Premier Security Group has been running the security for our community. Sonia is one of the most dedicated hard working people I know. She works tirelessly to ensure that our community is safe and taken care of. Most recently I was impressed by how Sonia and Silvana helped the community by supervising the opening and management of our community pool. Through there efforts the pool remained open while in many communities this wasn't possible. Thank you Sonia and the entire Premier Security team for allowing us to live in one of the safest neighborhoods in the country. Your efforts are much appreciated. Keep up the great work.
Craig Scher
HVAC Consulting Solutions
I am writing this review to provide positive feedback pertaining to Sonia Burks. When an individual provides excellent service I feel they should be recognized. Myself being in the service industry our team provides service to many clients that reside in gated communities located in Beverly Hills, Calabasas, Hidden Hills, Malibu and Westlake Village. Over the past 10 years I have had the pleasure of getting to know Sonia since she and I interact quite frequently. When arriving in gated communities where Sonia is on duty she always greets my service team with a smile and always willing to assist with gaining entry to a particular property which can sometimes be challenging due to the complexity of a gated community. In closing, I would like to commend Sonia for her superb service and dedication. In today's society it's so difficult to find people that truly have a passion for the work they provide. Sonia continually goes out of her way to meet this expectation. Craig S. President & CEO HVAC Consulting Solutions
How hiring a private security company can protect and benefit residents in your gated community or apartment complex in Los Angeles:
Have a great experience or want to learn more about what our customers are saying? Read our reviews on Yelp or Google, or we invite you to share your comments and feedback with us.
Invest in your safety and let our security consultants at PSG create a security plan that safeguards your gated community or complex.