Parking Lot Security in Los Angeles
Studies indicate that 1 in 10 property crimes occur in parking lots, parking garages or other parking structures.  Properties with parking areas are magnets for security vulnerabilities that can put people at risk and become a liability for your business.  Whether you manage commercial real estate, an apartment complex, or retail center with a parking area, protect your business by hiring professional security guards through Premiere Security Group.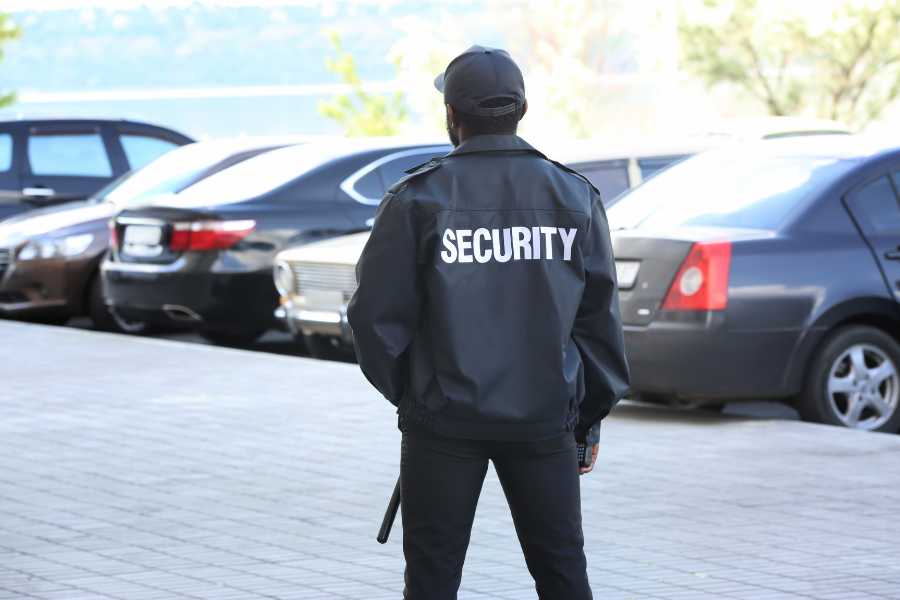 What to expect when working with us:
Since 2007, Premiere Security Group has been helping to secure and protect businesses in Los Angeles and the Southern California metropolitan area.  With over 35 years of combined experience in the security industry, the Premiere Security Group management team has the ability to staff any parking area or facility in the Los Angeles area. We offer customers a cost effective and efficient professional security service and 24-hour direct supervisory and management assistance to all our clients setting us apart from other security companies in the area.
 Request a quote for security patrol services in Los Angeles.
Hire Parking Lot Security and Mobile Patrol Services in Los Angeles
When people are on your property, you want them to feel safe and secure especially when walking to or from their vehicle. Having uniformed security guards onsite offers a highly visible security presence that serves as a strong deterrent against criminal activity.  Guards can conduct perimeter patrols and have specialized training in parking lot safety and enforcement protocols. 
Our parking lot security guards possess skills such as the ability to diffuse tense situations and identify suspicious behavior; and will help enforce customer parking rules and regulations.
Provide peace of mind for employees and customers. The mere presence of security personnel gives your employees, customers and guests a sense of safety and security. Employees will feel confident leaving your property after hours knowing that there is a professional guard available to escort them to their vehicle or assist them if a threat emerges.
Ensure parking rules and regulations are followed. Our security guards can help enforce parking rules and regulations.
Deter thieves and other criminals.  Your parking lot is far less likely to be targeted with armed or unarmed security in place serving as a strong deterrent.
Hiring security patrol services in Los Angeles provides peace of mind knowing that someone is there monitoring your property to help prevent any damage or theft and to ensure the safety of those who are on site. We offer a range of security patrol services at reasonable prices.  Contact us today to learn more about how Premiere Security Group can help.