Warehousing Security Services in Los Angeles
Warehouse and Distribution Center Security in Los Angeles protects businesses from property theft, vandalism, robbery, and inventory shrinkage. Premiere Security Group maintains that proper security will protect facility profits, decrease business liabilities, and maintain productivity. Our warehouse security in Los Angeles and Southern California provides armed and unarmed security guards, mobile security patrols, and CCTV surveillance and monitoring.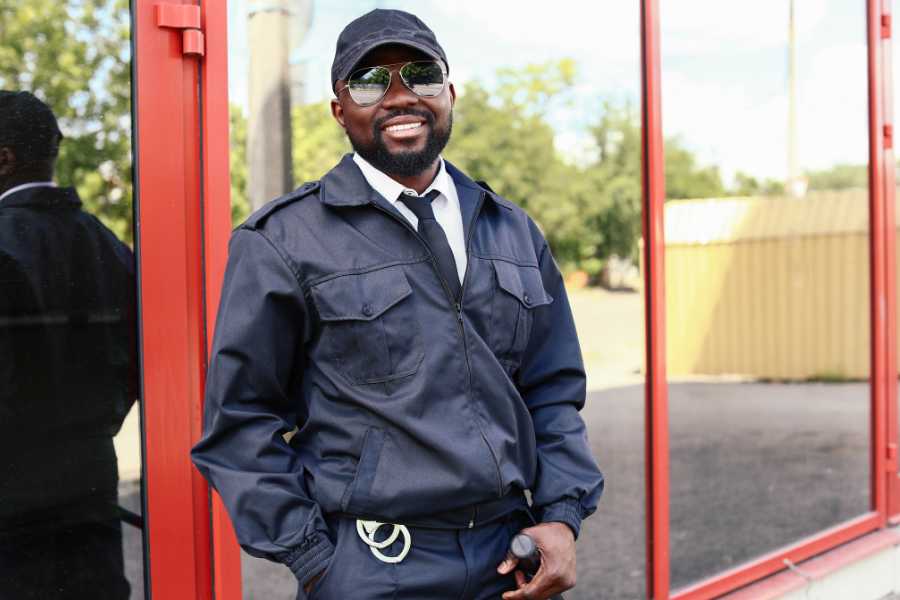 What to expect when working with us:
Since 2007, Premiere Security Group has been helping to secure and protect warehouses in Los Angeles and the Southern California metropolitan area.  With over 35 years of combined experience in the security industry, the Premiere Security Group management team has the ability to staff any kind of warehouse facility or distribution center in the Los Angeles area. We offer customers a cost effective and efficient professional security service and 24-hour direct supervisory and management assistance to all our clients setting us apart from other security companies in the area.
Warehousing Facility Security in Los Angeles
Warehouses and distribution centers play such a vital role in many industries across California. Secure your supply chain by improving your warehouse security program. Our security officers are highly trained and provide a visible security presence that serves as a strong deterrent. Mobile patrols can conduct perimeter and fence checks, monitor parking lots and doors, and provide rapid response. Security patrols are ideal for covering larger areas and to quickly respond to any situation.  Request a quote for warehouse security services in Los Angeles.
What We Do:
Either armed/unarmed security guards based on your business needs.
Access controls, ensuring that only authorized personnel go into specific areas.
Mobile security patrol for large patrol areas. Security patrols can be carried out on foot or in vehicles. Depending on the nature of the facility, guards can also report liquid and chemical leaks (and problems of that nature) to management.
Surveillance & monitoring with CCTV cameras strategically placed around the facility and linked to a command center.