Event Security Los Angeles
Event security is a complex process that requires extensive coordination and communication, attention to detail, professionalism, and good judgment. At Premiere Security Group, our team has the expertise to craft a detailed security strategy to ensure all aspects of your event are protected – from entry points to assessing risk. Whether it is a corporate meeting, a party, an entertainment venue, or a red carpet or political event, our armed security or unarmed guards in Los Angeles will ensure the safety of your staff, guests, and property.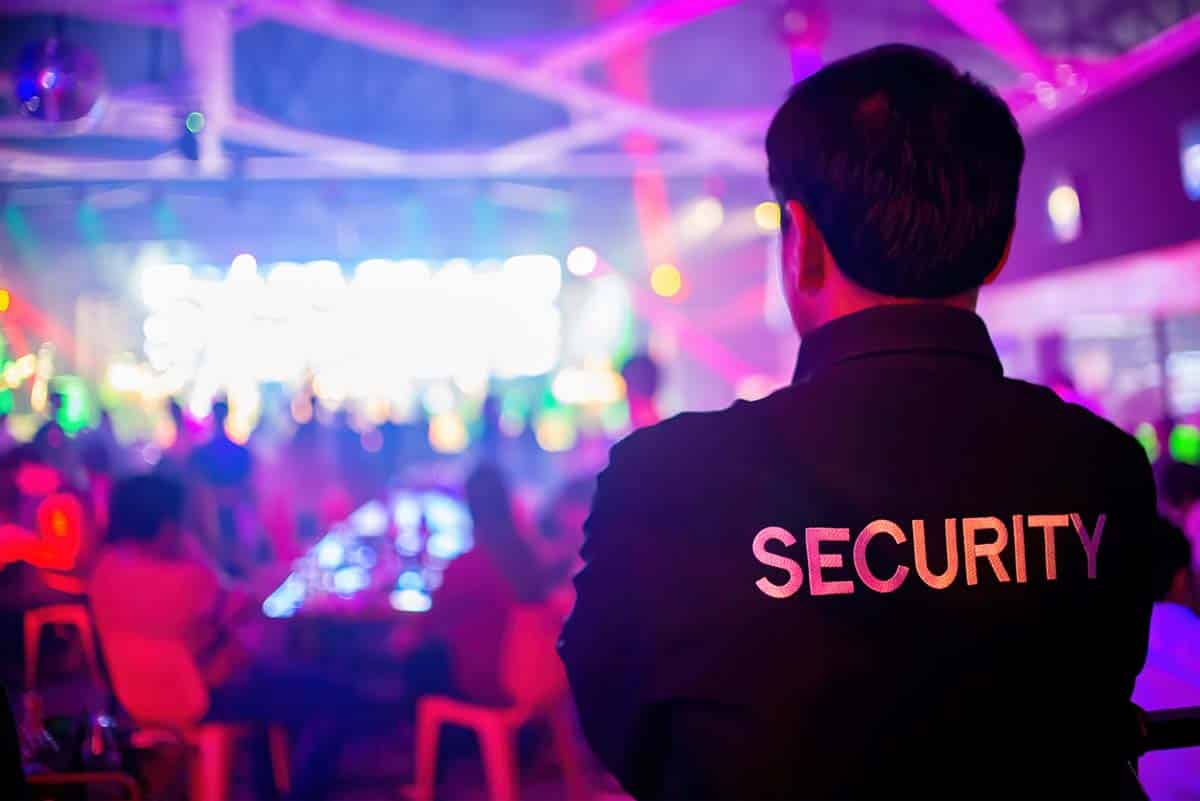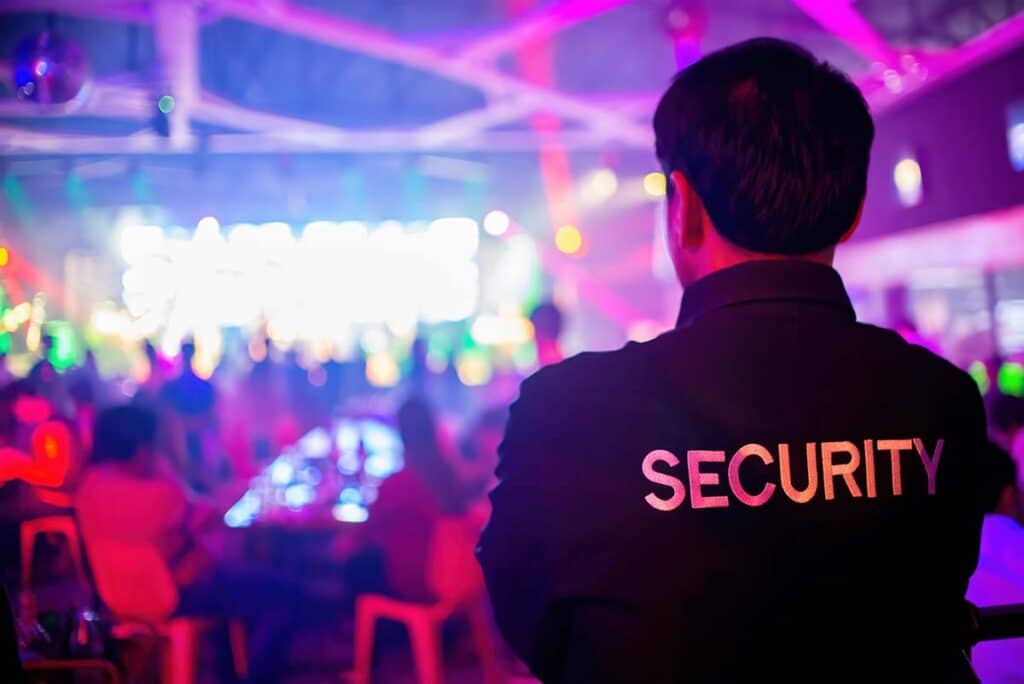 What to expect when working with our private security company in Southern California:
Since 2007, Premiere Security Group has been helping to secure and protect events in Los Angeles and the Southern California metropolitan area.  With over 35 years of combined experience in the security industry, the Premiere Security Group management team has the ability to staff any event, function, or facility in the Los Angeles area. We offers customers a cost effective and efficient professional security service and 24-hour direct supervisory and management assistance to all our clients setting us apart from other security companies in the area.
Hire Event Security Guards in Los Angeles
Our event security guards in Los Angeles are professionally trained and fully equipped to handle all of your security needs 24 hours a day, 7 days a week. Our goal is to help minimize risk and property damage while ensuring the safety of those who are present. We offer a range of event security services in Los Angeles.  Contact us today to learn more about how Premiere Security Group can help.
What our Event Security team does:

Analyze the venue to identify points of entry and egress, assess risk, and provide recommendations on securing the perimeter and event.
Crowd control with armed or unarmed guards.
Venue surveillance and patrols.
Parking lot patrols and security
Tight communication between PSG management, onsite security teams, and event staff
Premiere Security Group is among the leading private security companies in Los Angeles
. We can staff private security for event venues, businesses, and individuals in Los Angeles and throughout Southern California.
The Premiere Security Group Difference
Whether it's a professional or collegiate sporting event, music festival, political event, or company gathering, our event security team is there to help ensure the operation runs smoothly.  Our guards provide  guests with a sense of security so they are able to enjoy the event. From crowd control to venue surveillance and patrols, we are there to give you peace of mind.
Our security guards are trained to not only observe potential threats and concerning behavior, but to react quickly and appropriately to address them. Our tight communications with PSG management enables us to make swift decisions and address issues in real-time. Our goal is to ensure attendees and organizers experience a safe environment with limited to no security disruptions. 
A partnership with PSG means your event is protected by a comprehensive strategic security plan executed by professionally trained guards and patrol officers.   Our security management team will work with you to develop a plan that addresses your unique security needs and then staffs your event with the appropriate resources. 
I am writing this review to provide positive feedback pertaining to Sonia Burks. When an individual provides excellent service I feel they should be recognized. Myself being in the service industry our team provides service to many clients that reside in gated communities located in Beverly Hills, Calabasas, Hidden Hills, Malibu and Westlake Village.
Over the past 10 years I have had the pleasure of getting to know Sonia since she and I interact quite frequently. When arriving in gated communities where Sonia is on duty she always greets my service team with a smile and always willing to assist with gaining entry to a particular property which can sometimes be challenging due to the complexity of a gated community.
In closing, I would like to commend Sonia for her superb service and dedication. In today's society it's so difficult to find people that truly have a passion for the work they provide. Sonia continually goes out of her way to meet this expectation.
I have lived in Calabasas Hills Estates for 19 years and during that time Sonia Burks from Premier Security Group has been running the security for our community. Sonia is one of the most dedicated hard working people I know. She works tirelessly to ensure that our community is safe and taken care of.
Most recently I was impressed by how Sonia and Silvana helped the community by supervising the opening and management of our community pool. Through there efforts the pool remained open while in many communities this wasn't possible.
Thank you Sonia and the entire Premier Security team for allowing us to live in one of the safest neighborhoods in the country. Your efforts are much appreciated. Keep up the great work.
Invest in your safety and let our security consultants at PSG create a security plan that safeguards your business and your assets.