Premiere Security Group can protect your property in Los Angeles with security patrol services that operate twenty four hours a day, seven days a week. Our mobile security guards are not just highly trained, but they also have extensive knowledge of the local areas they are assigned to secure. We provide mobile security patrol services in Los Angeles and throughout Southern California.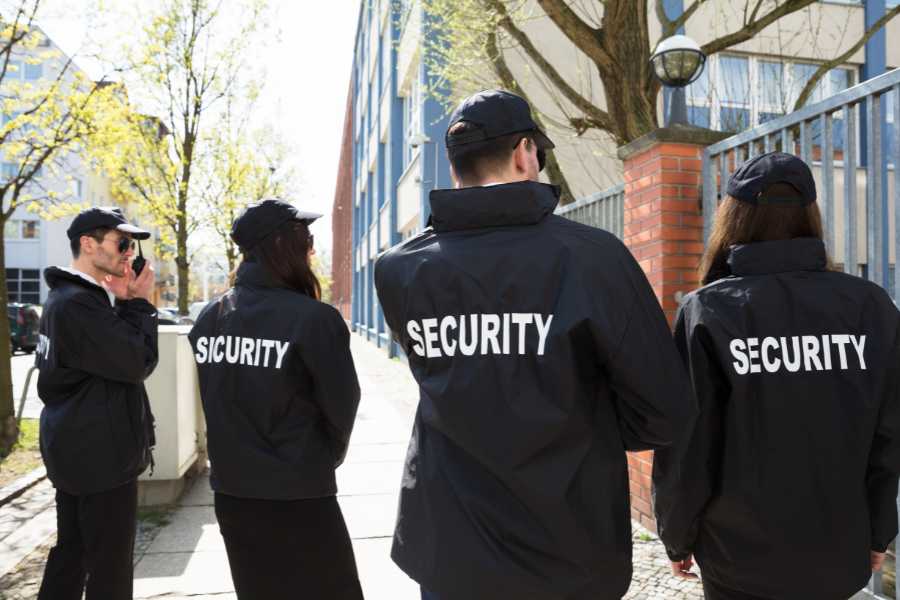 What to expect when working with us:
Since 2007, Premiere Security Group has been helping to secure and protect businesses in Los Angeles and the Southern California metropolitan area.  With over 35 years of combined experience in the security industry, the Premiere Security Group management team has the ability to staff any event, function, or facility in the Los Angeles area. We offers customers a cost effective and efficient professional security service and 24-hour direct supervisory and management assistance to all our clients setting us apart from other security companies in the area.
Security Patrol Services in Los Angeles
Uniformed, mobile patrols offer a highly visible security presence that serves as a strong deterrent against criminal activity.  Guards can conduct perimeter patrols, monitor parking lots, exterior doors, and more. Plus, security patrols can cover larger areas and respond faster to a situation than an armed or unarmed guard on foot.  Request a quote for security patrol services in Los Angeles.
We Offer Security Patrols For:
Shopping Malls

Business Parks

Construction Sites

Industrial Parks


Factories

Warehouses
Residential Complexes including Apartments and Loft Buildings
Hiring security patrol services in Los Angeles provides peace of mind knowing that someone is there monitoring your property to help prevent any damage or theft and to ensure the safety of those who are on site. We offer a range of security patrol services at reasonable prices.  Contact us today to learn more about how Premiere Security Group can help.